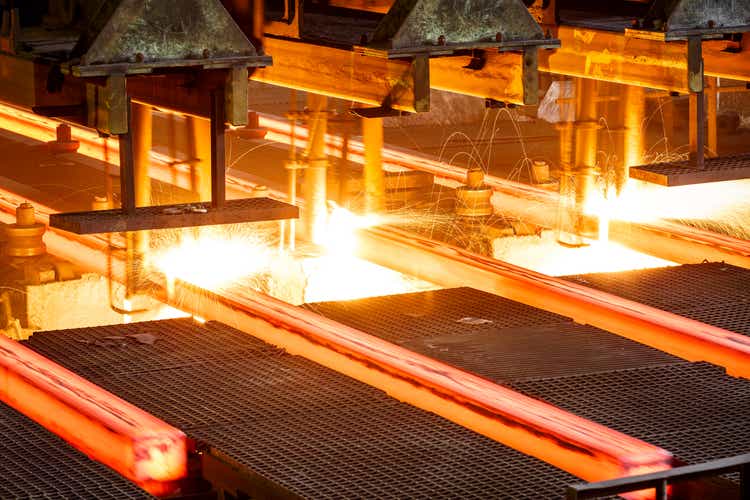 Steel dynamics (NASDAQ:STLD) is expected to restart its steel mill in Sinton, Texas in the coming days following an unplanned outage, CEO Mark Millett said at the company meeting on Thursday. earnings conference call.
The breakdown will cost the company 50,000 to 70,000 short tons in shipping, said chief financial officer Theresa Wagler, as reported by Argus.
The hot rolling mill of flat rolled steel mill 3M st/an closed July 1 when problems with its casting shear equipment caused the company to idle its electric arc furnace.
Millett said on the call that Sinton should ramp up to operate at 80% capacity by the end of the year.
Steel dynamics (STLD) said its mills, excluding Sinton, achieved utilization rates of 93% in the second quarter, compared with 95% in the previous quarter and 94% in the first quarter.
According to Argus, Millett said Sinton operated 52% overall in the second quarter and produced 390,000 sts of steel, compared to 420,000 sts in the first quarter.
Steel dynamics (STLD) closed stock -2.9% in Thursday's trading after reporting Q2 results of $4.81/share which slightly beat estimates but fell sharply from $6.44 a year ago, and net sales fell 18% year-over-year to $5.08 billion lower than expected.
Learn more about Steel Dynamics: