It's been a while since I've shared an update on what's happening at Casa Zuma. The reason? Well, it turns out running a brand of direct-to-consumer products while running this website makes it a Really busy schedule. That doesn't leave as much time as I'd like for reflection, but so much happened behind the scenes that I had to come along and share some summer updates with you.
First, a quick recap of the last 8 months since launch – it's been a whirlwind. I have met countless incredible creators and artists, packed hundreds of orders with our team, designed packaging, acted as product designer/marketing manager/customer service rep—it was a wildly busy time, but so inspiring and fun. I dove in head first, and although it sometimes feels like a plotI also feel like I'm where I need to be.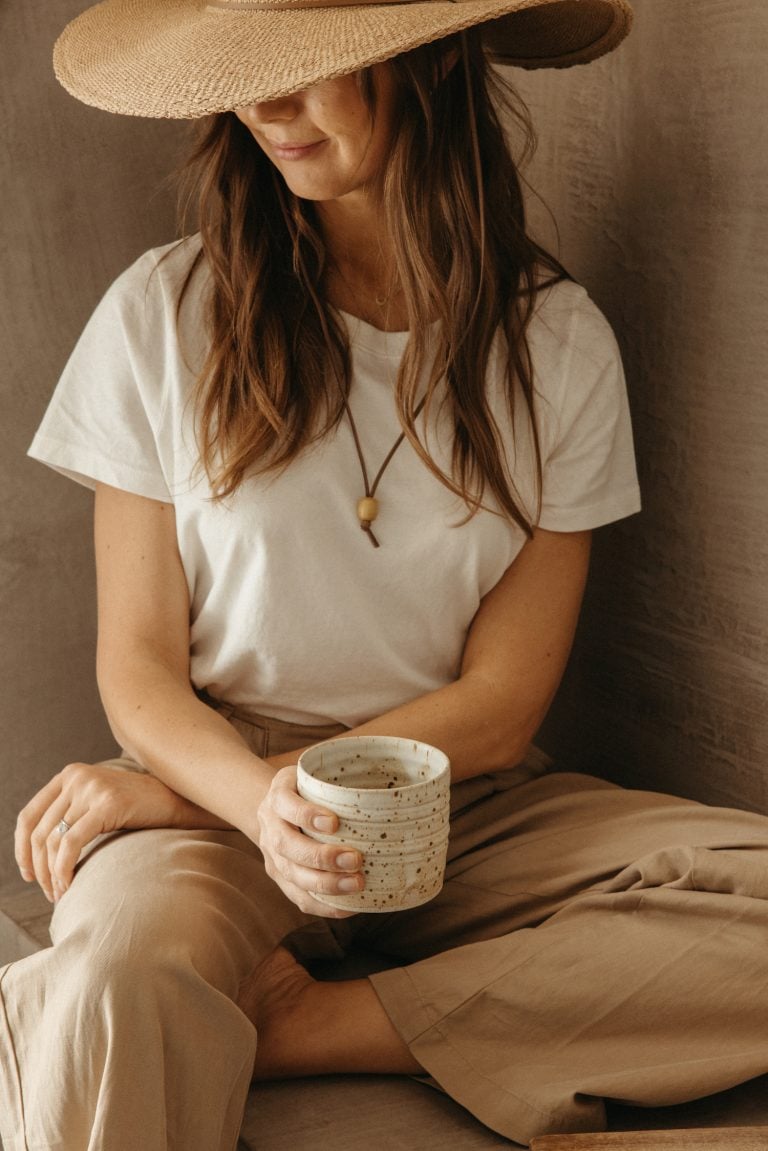 Do we have it all figured out? Not even close, but my intention for this brand is to bring you the most special, inspiring and creative pieces that enhance your everyday life. And that chase meant that sometimes I had to let go of perfection, knowing that we will continue to compose it as we go. As with any new business, it takes a lot of patience and learning to trust the process. One of the biggest challenges of working with handmade products from countries around the world is that lead times can be long. We work directly with our artisans to design and develop new Casa Zuma-exclusive pieces, so the journey from concept to actual product hands-on is a months-long process.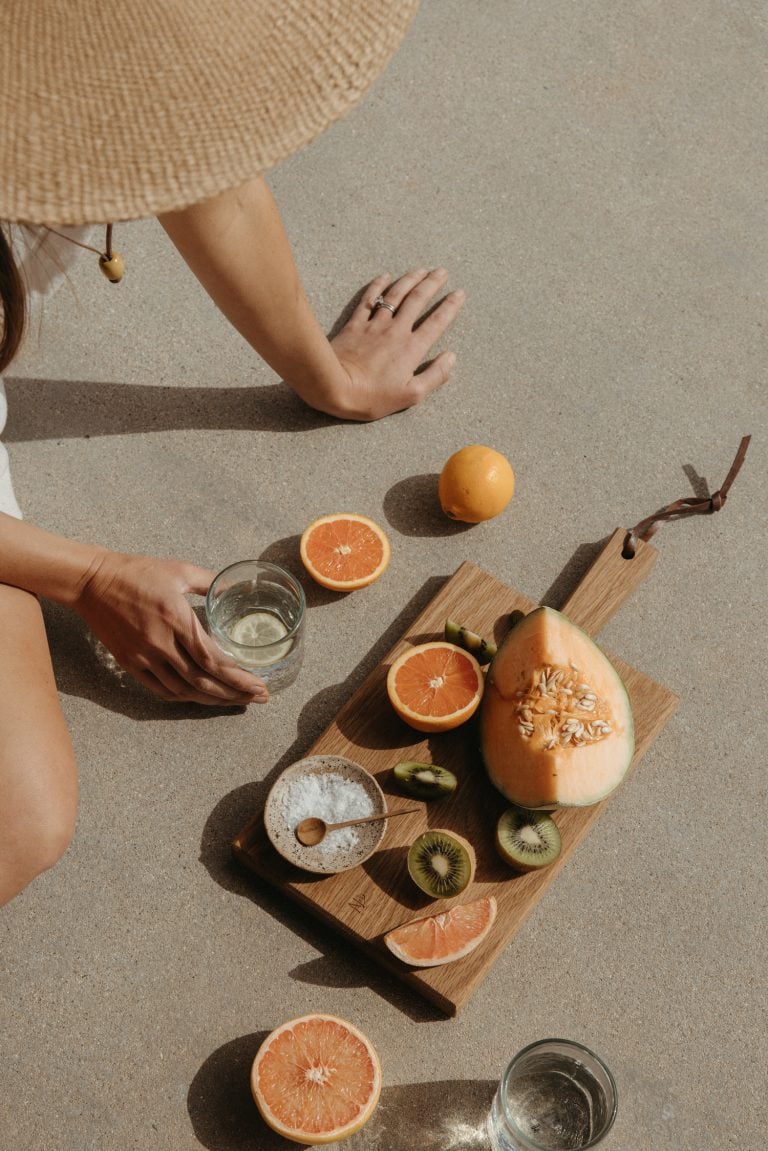 So the products in our summer collection are items I've been working on and waiting for month, and I can't wait to finally show you! Here are my top 7 picks from our spring collection. Head to CasaZuma.com to buy them all today.
Solstice Mugs (Online today!)
Aaah, I've been waiting to share our new cup with you! Our first mug sold out incredibly fast, so I couldn't be more excited to share the latest in our collection, The Solstice Mug. Hand-thrown in Los Angeles by our friends at LA Clay, this is the handleless cozy mug I use to start (or end) my day – it's just perfect. I even use the big size as a pen holder on my desk. They're live today, so grab yours before that first drop runs out.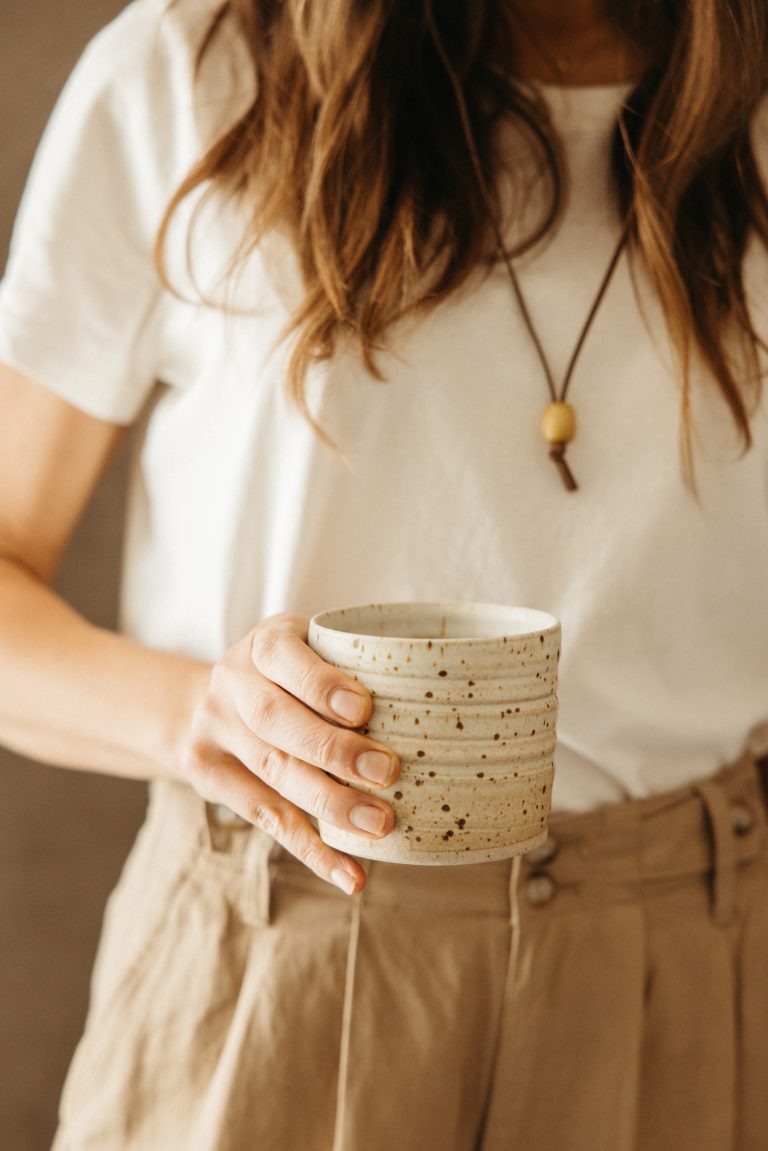 Dough bowls found
I myself have collected vintage wooden dough bowls for years, and this is one of the items in my house that you tell me about all the time. So I'm thrilled to finally bring you these unique pieces hand carved dough bowls reclaimed wood. I use it as a key tote in the entryway, or fill it with citrus for a simple centerpiece. It's time to embrace a wabi-sabi aesthetic – each one is different, so embrace the element of surprise!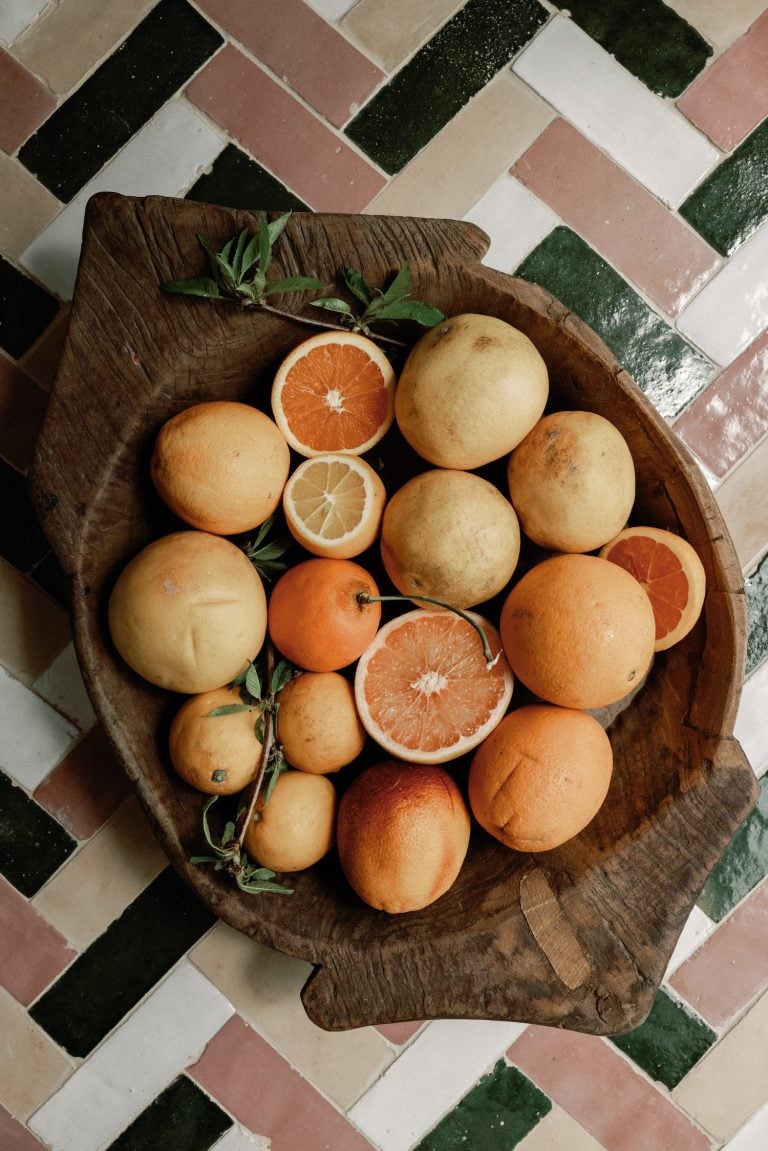 Sharing Bowl (online today!)
Our new ceramic serving bowl is inspired by the one I use almost every evening at the table for cereals or roasted vegetables, served with the family. Handmade in Los Angeles by our friends at LA Clay, it's perfectly sized for sharing any side dish. These are really special with a nice speckle in the glaze which I love.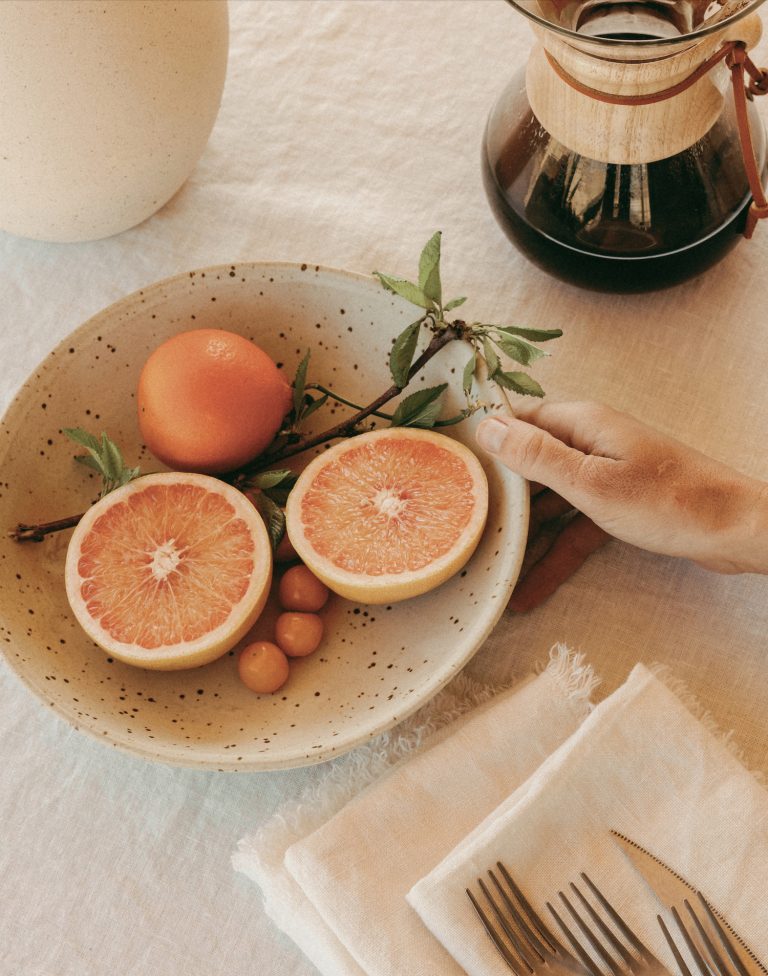 Casa Zuma linen apron
We've been working on our signature linen apron for a while, and now I basically live in this one. Oversized front pockets house clips and towels, and the Japanese-style crossover back is kept simple – no ties or buckles to deal with. Handmade by Lithuanian artisans, this 100% linen double breasted apron is thick enough to completely protect you from stains and spills while keeping you cool enough for summer nights.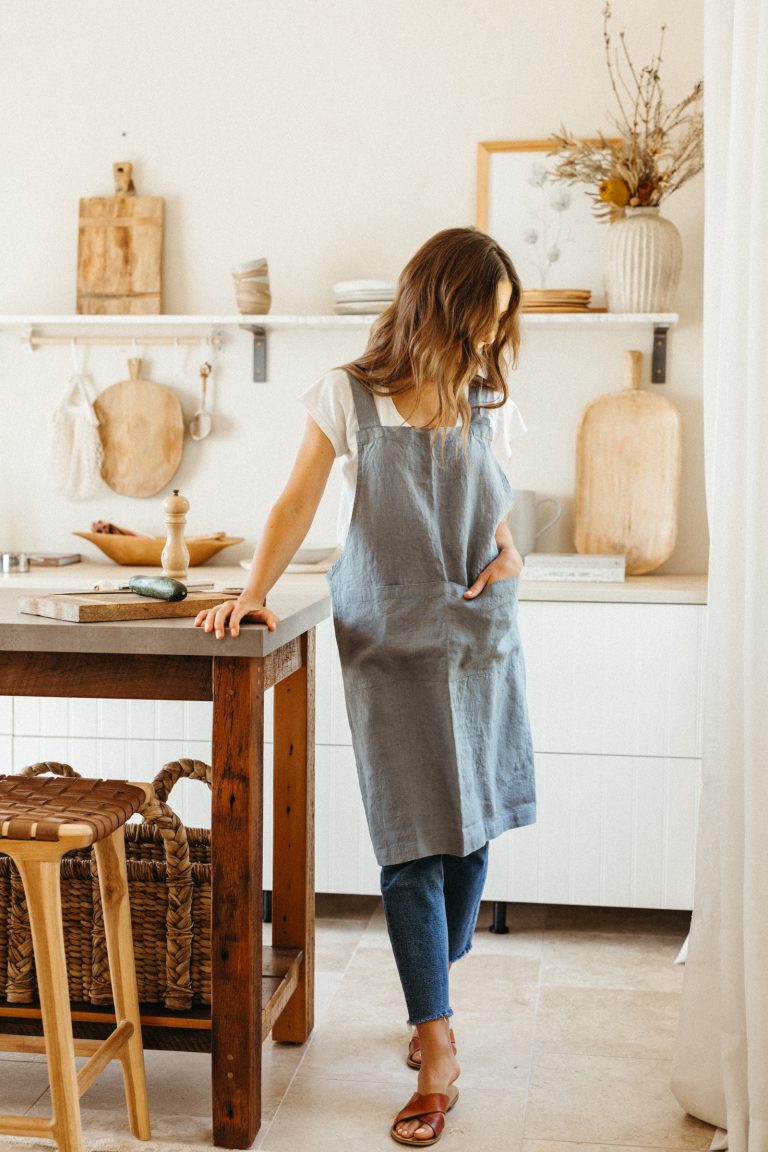 Sharing Platter (online today!)
Our new handmade ceramic serving tray is made in Los Angeles by our friends at LA Clay, and it's probably the most versatile serving piece in my kitchen. It's perfectly sized for roast chicken, grilled fish, and vegetables, and also happens to make a great tray for warm chocolate chip cookies. The three muted colors are all pretty perfect, but the blue of the robin's egg especially makes me swoon.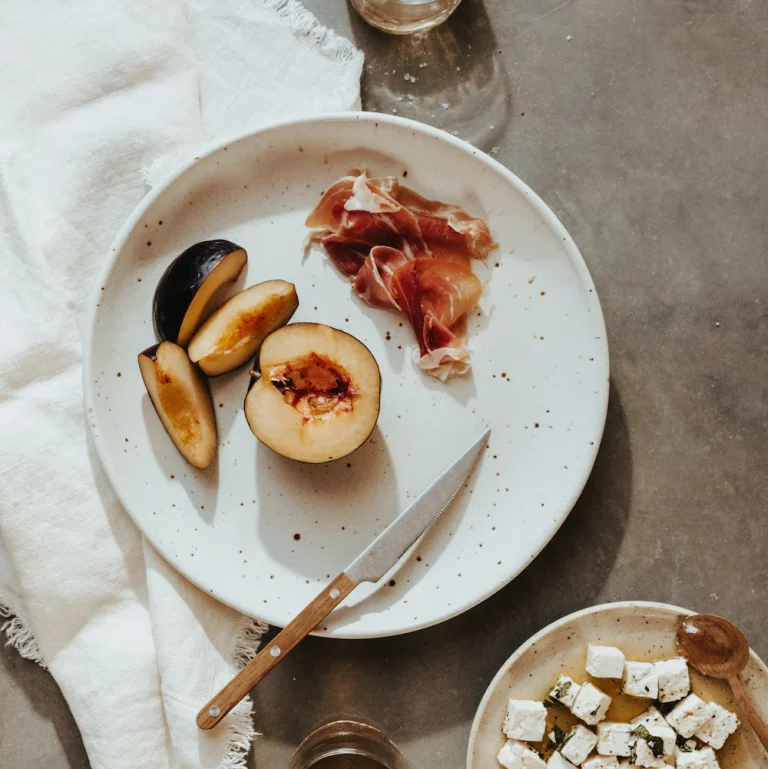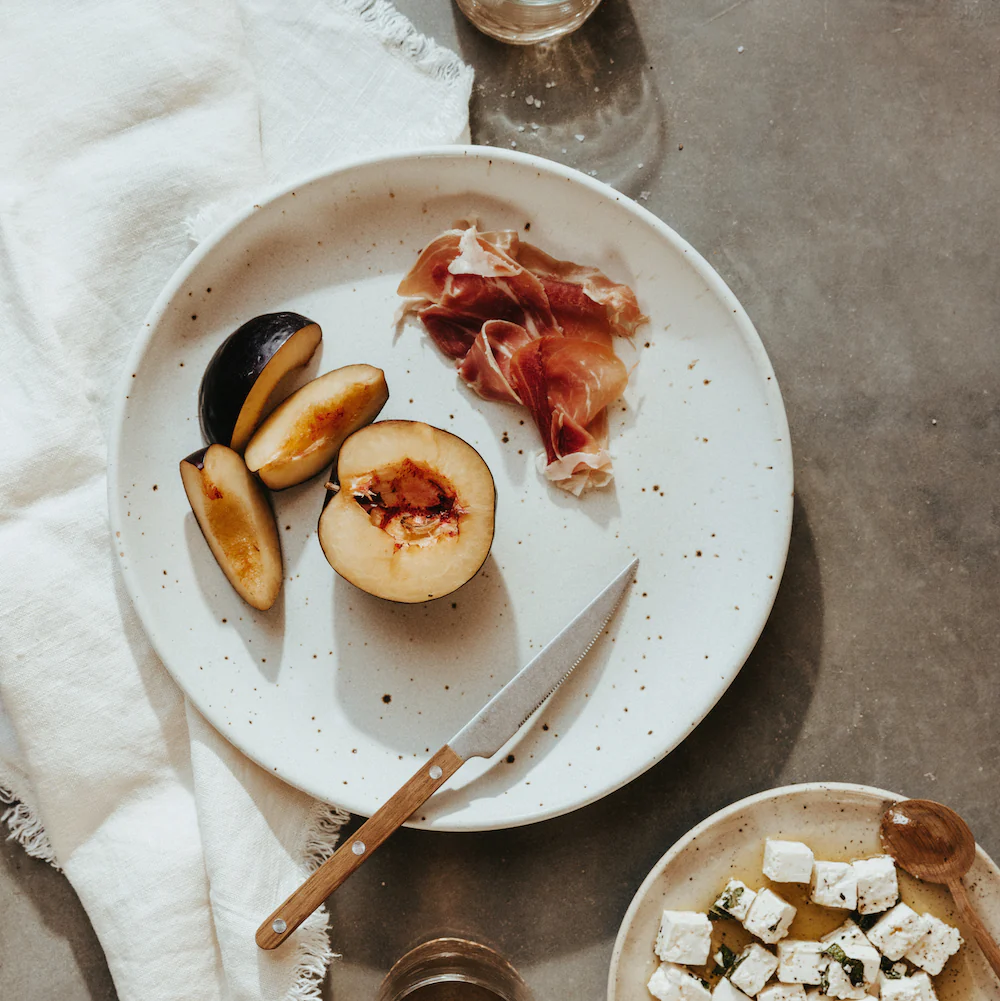 "Natural sand" linen table throw
Check out the new color of our insanely popular linen table throw: Natural Sand (i.e. my new favorite!) It's ethically made in Lithuania from heavyweight linen, and we've designed it to be tossed casually on any size table. I generally embrace the natural wrinkles of linen for a casual look that's not at all fussy.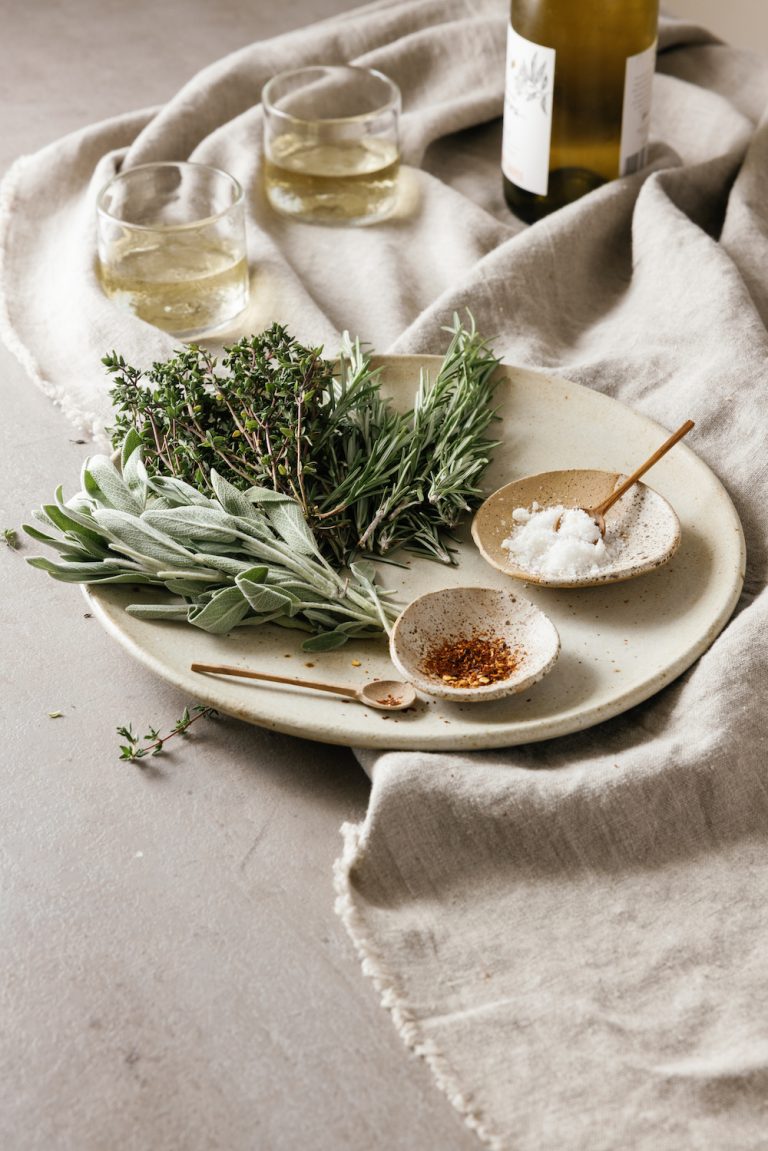 Cutlery Sabré in Ivory
Since you love our teak cutlery as much as I do, I'm dying to introduce a new color to the collection – check out our new Cutlery Sabré Ivory! These are made in France, and for those of you who can't quite get on board with a wooden-handled silverware set, this durable acrylic handle is for you. They come in a set of four (one full place setting) and epitomize the laid-back approach to setting the table that's so my vibe.