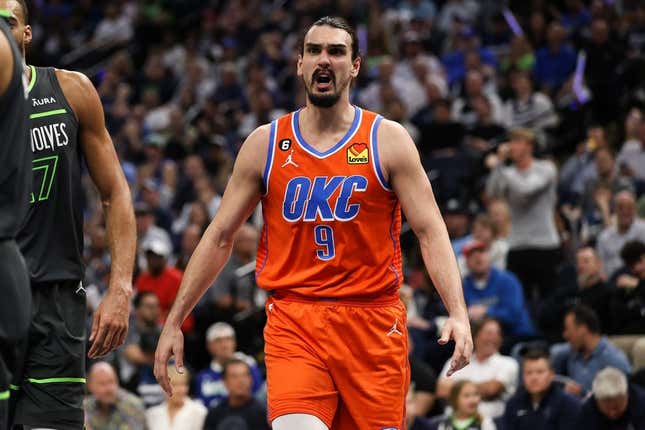 THE Golden State Warriors continued retooling its offseason roster, signing free agent Dario Saric
A Bold Move To A Different Banana-Colored Bench Than We Envisioned | Keep it a buck (and)
Saric's agents, Jeff Schwartz and Mike Lindeman of Excel Basketball, told ESPN on Saturday morning that Saric's contract is for one year. Terms of the contract were not disclosed.
The 6-foot-10 Croatian is entering his seventh NBA season. He did not play in 2020-21 due to an ACL injury.
Saric split time last season between the Oklahoma City Thunder and Phoenix Suns, averaging 6.4 points, 3.6 rebounds and 1.3 assists in 57 games (12 starts).
The No. 12 overall pick in the 2014 NBA draft, Saric played 413 games (217 starts) with the Philadelphia 76ers, Minnesota Timberwolves, Suns and Thunder. He averages 11.0 points, 5.6 rebounds and 1.9 assists.
This offseason, the Warriors added veteran point guard Chris Paul in a trade, sending guard Jordan Poole to the Washington Wizards in trade. They re-signed forward Draymond Green and declined the option on guard Donte DiVincenzo
–Field-Level Media