In a highly anticipated announcement, James Gunn Superman: Legacy finally confirmed David Corenswet and Rachel Brosnahan as successors to Henry Cavill's Superman and Amy Adams' Lois Lane.
Previously, Henry Cavill was set to reprise his iconic role as Superman. However, following the reboot decision, the industry has been abuzz with the impending reveal of a young actor taking over from Superman in the upcoming Superman: Legacy.
The quest to find the new Superman had been intense, with much speculation swirling. Gunn, however, expressed immense satisfaction with the audition process, incredibly moved by the performances of the six actors vying for the roles of Clark Kent and Lois Lane.
---
James Gunn's Cast Reveal: David Corenswet as Superman and Rachel Brosnahan as Lois Lane – Perfect Marriage of Talent and Chemistry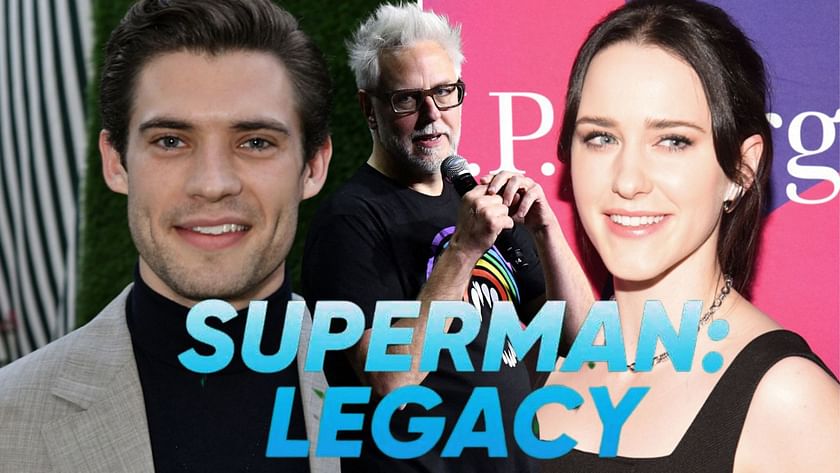 As reported by Deadline, James Gunn has finalized his lead duo for Superman: Legacy, thus replacing the DCEUs Henry Cavill and Amy Adams.
The arduous audition journey, involving screen tests with six actors, ultimately led to the selection of 29-year-old David Corenswet to portray the rebooted DCU's Superman. Corenswet, due to his striking resemblance to the traditional Clark Kent, had been a fan favorite for the role.
The role of Lois Lane is set to be played by 32-year-old Emmy-winning Rachel Brosnahan, known for her role in The wonderful Mrs. Maisel. Brosnahan would have eclipsed the others with his outstanding audition performance.
In an interview with Variety during the casting process, james gunn highlighted his search for an actor who could radiate Superman's benevolence, compassion, and alien-but-human essence, stating:
"It needs to be someone who has all of Superman's humanity, but it's also an alien. It needs to be someone who has Superman's kindness and compassion. And it needs to be someone who you would like to give you a hug. You know, all the Supermen have been good, so we just have to add to that story."
David Corenswet exemplified these attributes during the auditions, impressing even more with his classic Superman features. With the approach of filming, scheduled for January 2024, we anticipate the physical transformation of David Corenswet as he embodies the Steel man character.
Rachel Brosnahan's accomplished career, including her Emmy-winning stint at Amazon The Marvelous Mrs. Maisel, says a lot about her potential as Lois Lane.
Screen tests likely explored the synergy between David Corenswet and Rachel Brosnahan, key to the romantic dynamic between clark kent and Lois Lane in Superman: Legacy and the wider DCU.
---
James Gunn focuses on the casting phase: Lex Luthor, Jimmy Olsen and The Authority take center stage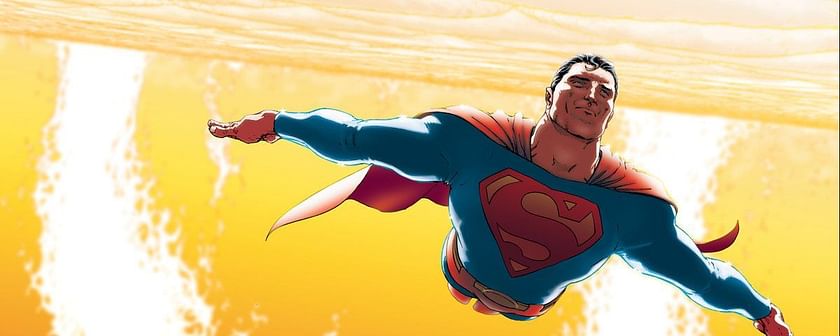 James Gunn's Next Phase Superman: Legacy involves additional casting, primarily for the roles of Lex Luthor and Jimmy Olsen, with reports of three actors being considered for Superman's infamous adversary.
Beyond these central roles, the casting of various supporting characters and villains is also underway. Another crucial task is to assemble Authority – a team of superheroes that should be introduced in Superman: Legacy, ultimately leading to their own DCU movie.
As we enter the weeks and months to come, Gunn's primary focus will be finalizing the cast for Superman: Legacy. It's possible more announcements will be made at San Diego Comic-Con in late July, provided DC Studios attends the event since Marvel Studios has decided not to attend this year.
Edited by Rachel Syiemlieh